2010 will be full of great new concerts and shows. I'll be catching a few of them in the New Year!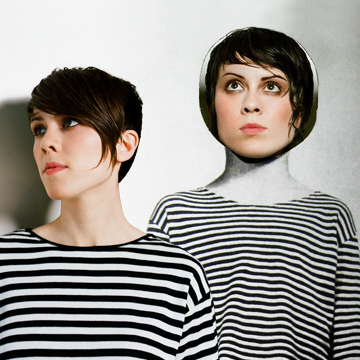 Tegan and Sara w/ An Horse &
Astronautilis
- January 5th & 6th
@ The Orpheum Theatre
Phoenix w/ YSP!WSD! - January 22nd
@ The Orpheum Theatre
City and Colour w/ The Rural Alberta Advantage - February 15th
@ The Orpheum Theatre
And since February will be full of free outdoor shows for the 2010 Winter Olympics, I'm sure I'll catch a few shows:
Excited to see:
Coeur de Pirate - February 20th & 21st
@ Livecity Yaletown Stage
@ Maison Du Quebec
Malajube - February 12th
@ Performance Works: Granville Island
Wintersleep - February 27th
@ The Surrey Celebration Stage - Holland Park, Surrey
Alexisonfire - Sometime in February
Check Here for shows in Surrey
Check Here for shows in Vancouver & Also Here
------------------------------------------------------------
Also all of these bands have new albums coming out in 2010, so keep your ears out for them!
Arcade Fire
Spoon
MGMT
Vampire Weekend
Sufjan Stevens
Kaki King
Fences
Yeasayer
The National
Mgmt
Arcade Fire
Broken Social Scene
Cat power
Stars
The New Pornographers
Against Me!
Los Campesinos!
Uh Huh Her