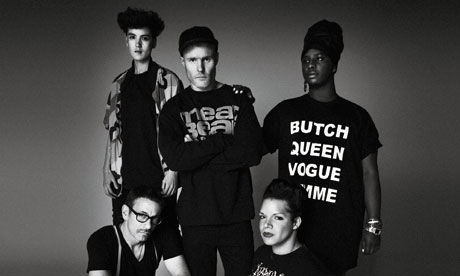 Image via
The Guardian
The Guardian
is now streaming Hercules and Love Affair's new album Blue Songs.
A friend of mine sent me this link --- and the new record is blowing my mind.
So Good
Have a listen to 'Blue Songs' and host a 90's themed dance party. Brings lots of confetti and neon coloured clothing. Head bands and glowsticks are mandatory.